Does Your Presentation Speak to Your Level of Professionalism?
Out with the old school science project backdrop and in with a brand new set of custom branded banners, table covers and PR materials. For the Peace River Fire Department the slogan says it all; "Pride, Professionalism, Skill, Integrity".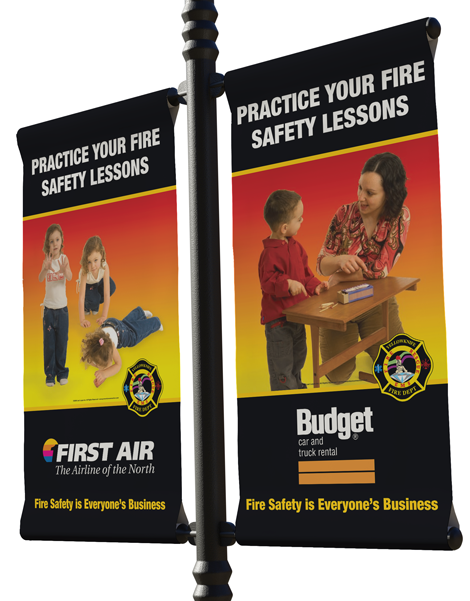 Sure, branding and presentation displays can become a big expense but isn't it worth the investment to have a public presentation that speaks to your level of professionalism?
If budget is an issue you could start with one item like a large fabric wall that serves as a backdrop and with a large colourful photo, logo and slogan that speaks to the overall message that the department wants the public to know. Consider asking local business to help offset costs, their logos could get added as a sponsor for your events and they will pay for this advertising opportunity.
There are hundreds of vendors that sell displays and banners so don't be a statistic of a muddled message and let the professionals hook you up! For best results, find a vendor that is familiar with your industry and has a reputation of being around for a while. Last Logos Promos can save you time and money as they have the expertise and design capability to assist public safety agencies.
CLICK HERE to check out our banner and display selection
---
Category:
Tags: banners, displays, signs, retractable, presentations, fire department, peace river firefigters